STK Dubai JBR Saturday afternoon brunch, updated 23rd Feb 2022.
Dare to Brunch Daytime Edition at STK Dubai JBR
STK Dubai JBR, Rixos Premium Dubai JBR, Jumeirah Beach Residence (JBR)
Saturday afternoon, 13:00 - 16:00
Price packages
* Please confirm prices and offers when booking as venues adjust prices occasionally.
---
In the venue's own words:
"An indulgent affair for those who dare, internationally acclaimed steakhouse. The celebrity-studded restaurant has set the streets of JBR sizzling, and its only getting saucier.
Truly a cut above the rest, this naughty little number is extremely well-done (don't mind the pun).
With impeccable service and dishes to die for, the uber-sleek STK JBR brunch serves up all your international favourites, including Burrata, Spicy Tamarind Glazed Prawns and Beef Tartare to start, followed by a choice of USDA Prime Fillet 200g, USDA Prime Striploin 250g, Roasted Salmon or Butternut Squash Penne for your main courses. Chef Martin has prepared a selection of his choice sides, including the famed Mac & Cheese, Fries and Broccolini. Sweethearts will swoon over the desserts, which include Cheesecake, Choco Mousse and Crème Brulee. Topped off with free-flowing beverages."
Contact STK Dubai JBR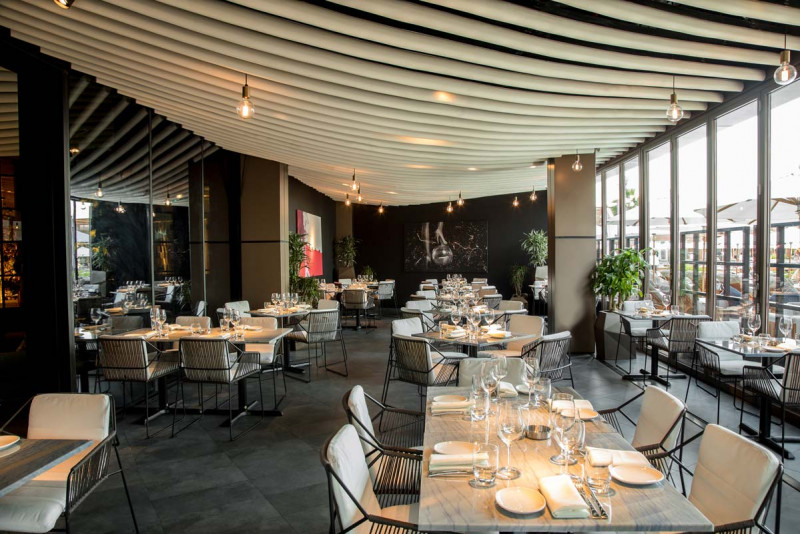 Venue type
Bar and Restaurant
Building
Rixos Premium Dubai JBR
Access
Located on the basement/swimming pool level.
Location on map